Follow the instructions below on how to link the application you started to your personal Healthcare.gov account so that all you'll have to do is pick a plan and pay your first premium.​​
(1) Click here to log into your Stride account and navigate to "Settings" and then "Notices and Tax Documents" to download your eligibility results, if needed.
(2) Set up a Marketplace account or log in at Healthcare.gov
If you don't have a Marketplace account, simply create one with a username and password.
If you already have a Marketplace account:

Log in

with your username and password.
(3) Enter your Application ID
Once you're logged in, select "Find my existing application." You'll be asked to enter your Application ID.
​​​​What you'll see on Healthcare.gov:
​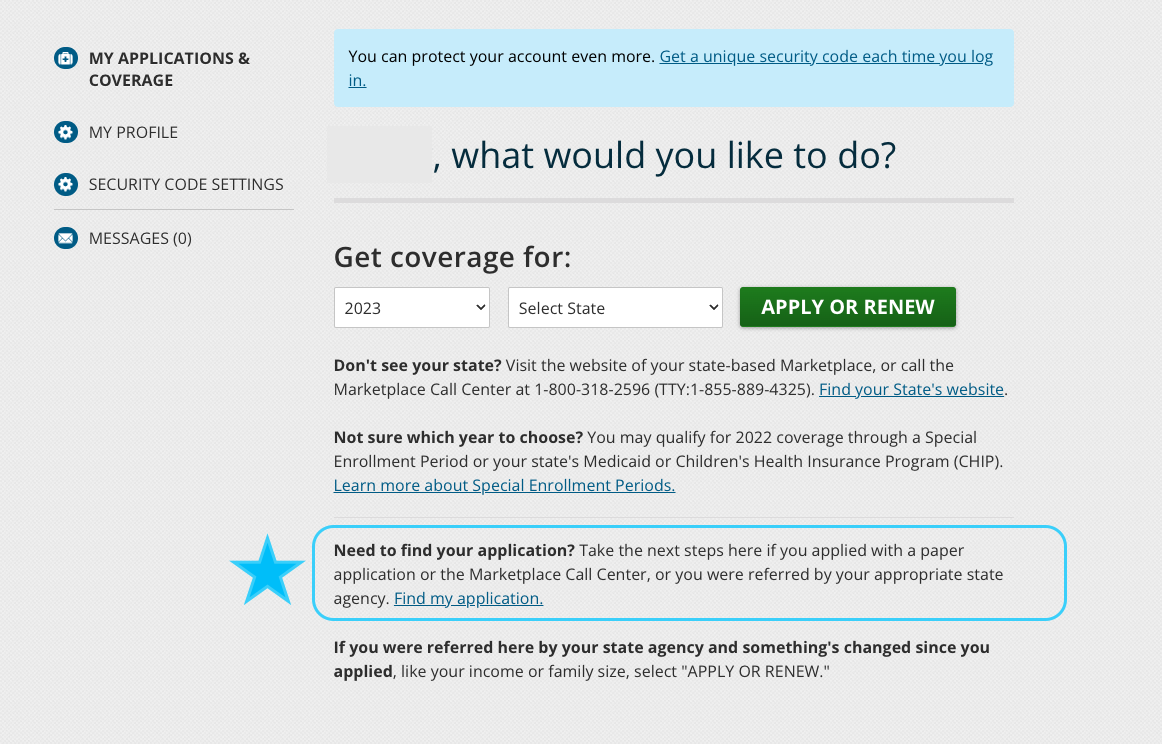 ​
Where your Application ID is located on your Eligibility Notice:
(4) To maintain Stride as your broker so we can assist you with any policy issues throughout the year, be sure to enter the following information when asked, "Are you receiving help enrolling in coverage?":
Agent/Broker of Record: Noah Lang
NPN: 17068737
Still running into issues? Contact the Marketplace by phone at (800) 318-2596 or directly outside of our business hours on their Contact Us webpage.