To compare two plans side-by-side on our website, take the following steps:
If you haven't already, fill out your personal profile on our website (you can click the Stride icon in the upper left-hand corner of the page to return to the home page, then click "Health" on the homepage's upper right-hand corner to enter the profile flow).
Once you get to the initial "plans" page with the three recommended plans for you, scroll to the bottom of that page.
Select "see all plans".
Select the green "compare plans" button near the top of the page.
Select the two plans of your choice and click the green "compare plans" button to confirm.
Once you're done comparing, you can also click the "back" option (upper right-hand corner in blue) to compare other plans. Note that you can only compare two plans at a time!
1) First you'll see "Compare"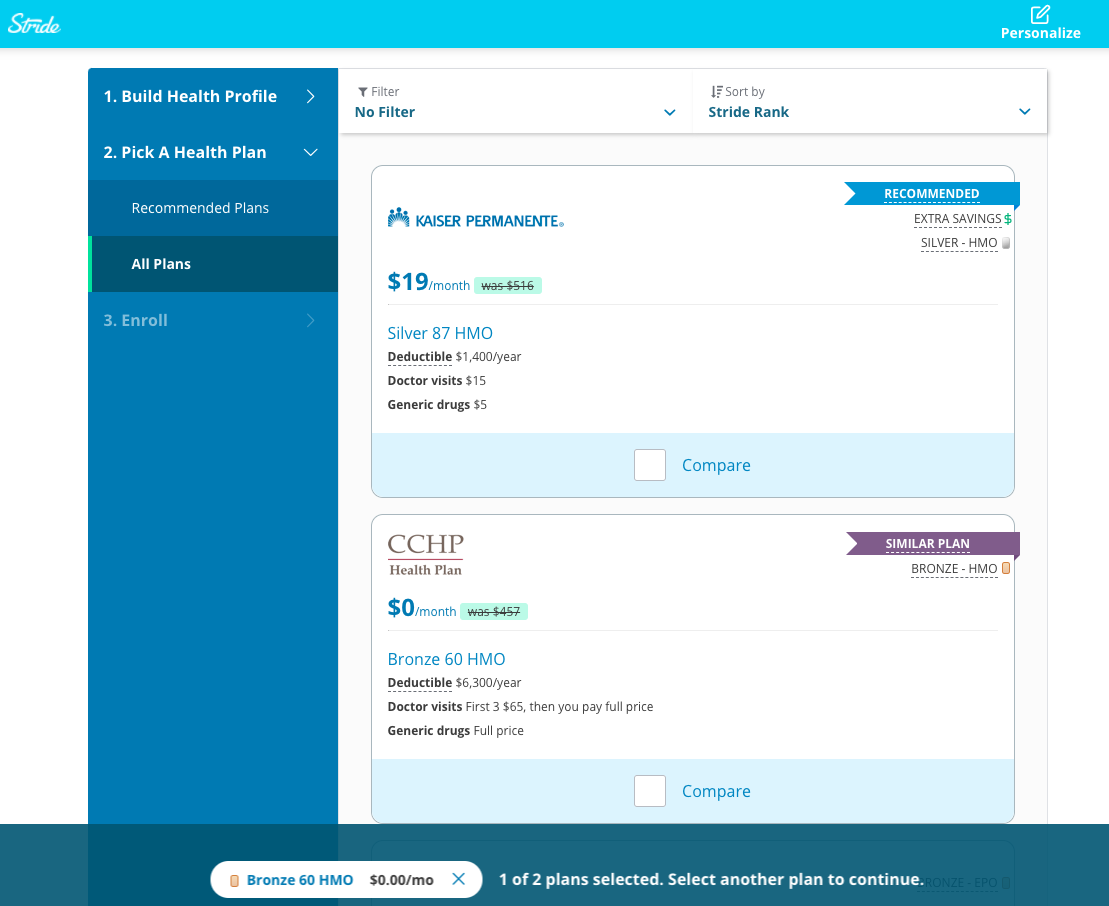 2) Select two plans and then Select "View Comparison"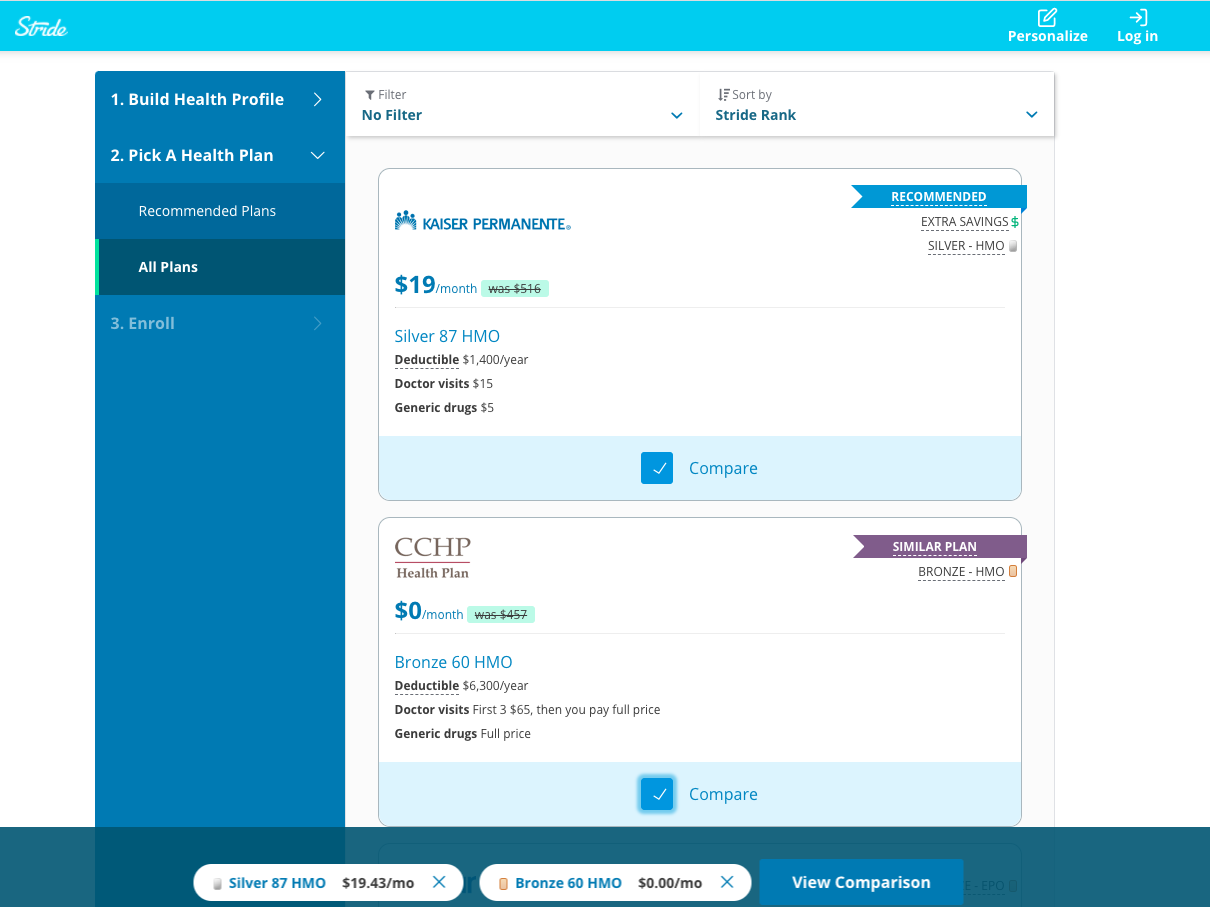 3) Then compare!