To start recording your mileage, you can press the green "+" button on your Tax Savings screen in the app, then click "Track my miles."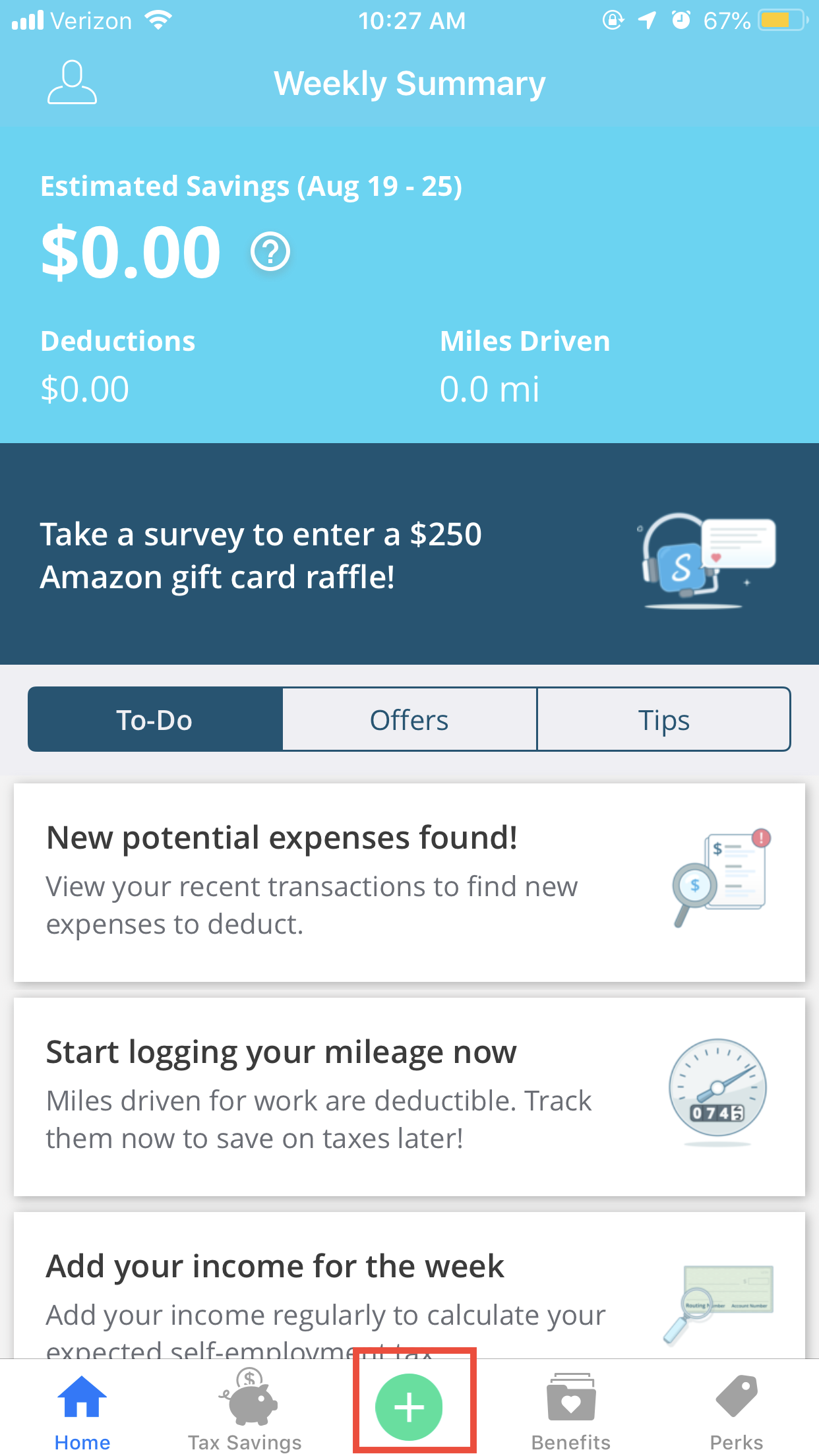 .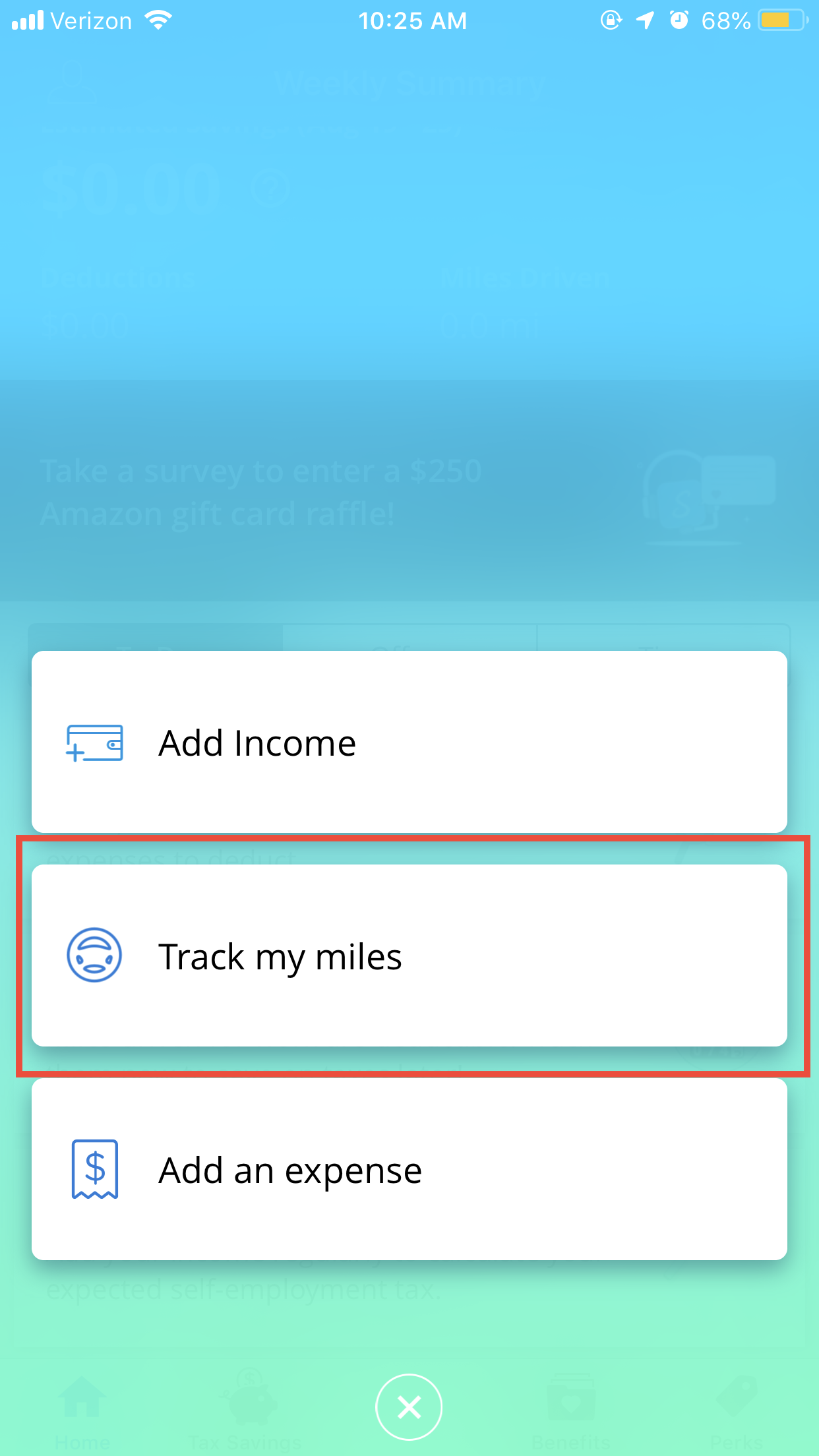 Not sure which miles to record? If you're a rideshare driver, here's where you can read a bit more about which miles are deductible. If you're not a rideshare, here's where you can read about your deductible mileage.
Having technical issues or trouble getting started? Head to this page for help!