To start recording your mileage, you can press the green "+" button on your Tax Savings screen in the app, then click "Track my miles."
You can read a bit more about which miles to record here!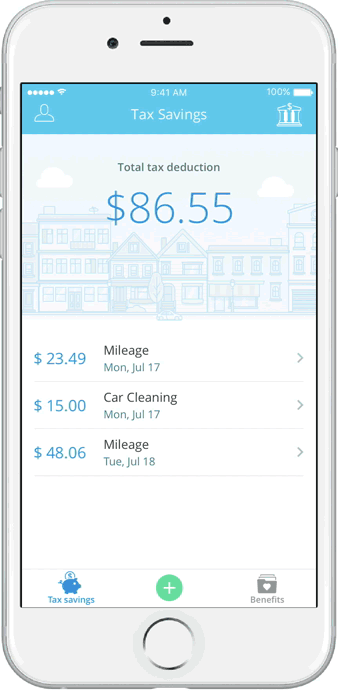 Using an Android phone? Your screen may look a bit different! Don't worry, all of the information in this article still stands.