Yes, it is possible that you can deduct your monthly health insurance premiums!
However, in order to deduct your health insurance you must be considered self-employed and you cannot have an offer to purchase health insurance through an employer or spouse.
You can find out if your health insurance is deductible by going to the "Health Insurance" category of the Expense page in your app. You'll answer a few questions and then if your health insurance is deductible, you can complete the fields to add the expense.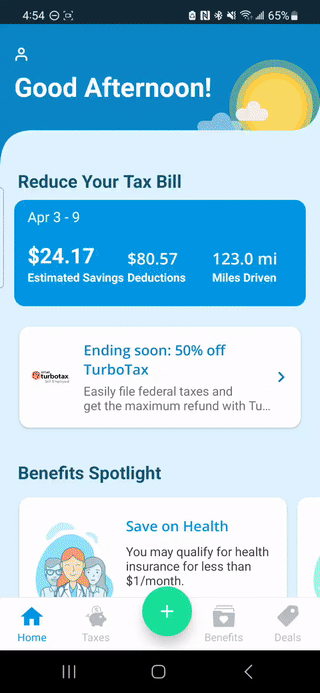 What about actual medical expenses?
While you can deduct your health insurance premiums, medical expenses cannot be deducted as a business expense. However, they can be deducted as a personal expense on your Schedule A if you itemize your return! Since these are personal expenses, they cannot be tracked using the Stride app.
If you incur medical expenses that add up to more than 7.5% of your Adjusted Gross Income (AGI) for the 2022 tax year, you can deduct those expenses on your Schedule A.