To upgrade your dental plan with Renaissance at any time, simply head back to Stride and submit a new application for the new plan you want! To do that, you'll want to follow the steps below:
Log in to your Stride account here
Once logged in, select the "Stride" logo in the top left-hand corner
Then select "Dental" at the top of the page
The upgrade will take effect on the first of the following month you submit the new application.
Upon upgrading, your benefit year will restart and any progressive benefits accrued will also reset!
Start by heading to this page: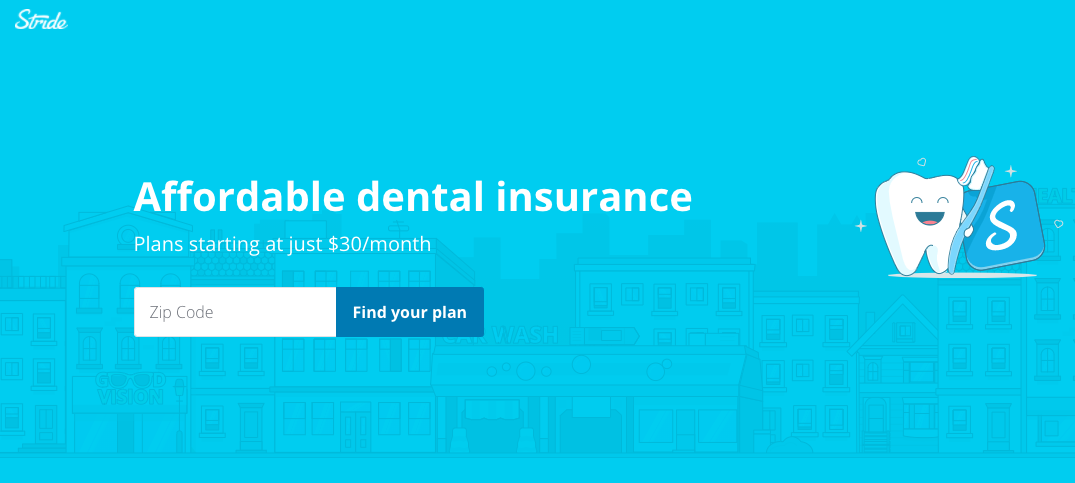 Then enter your personal information here: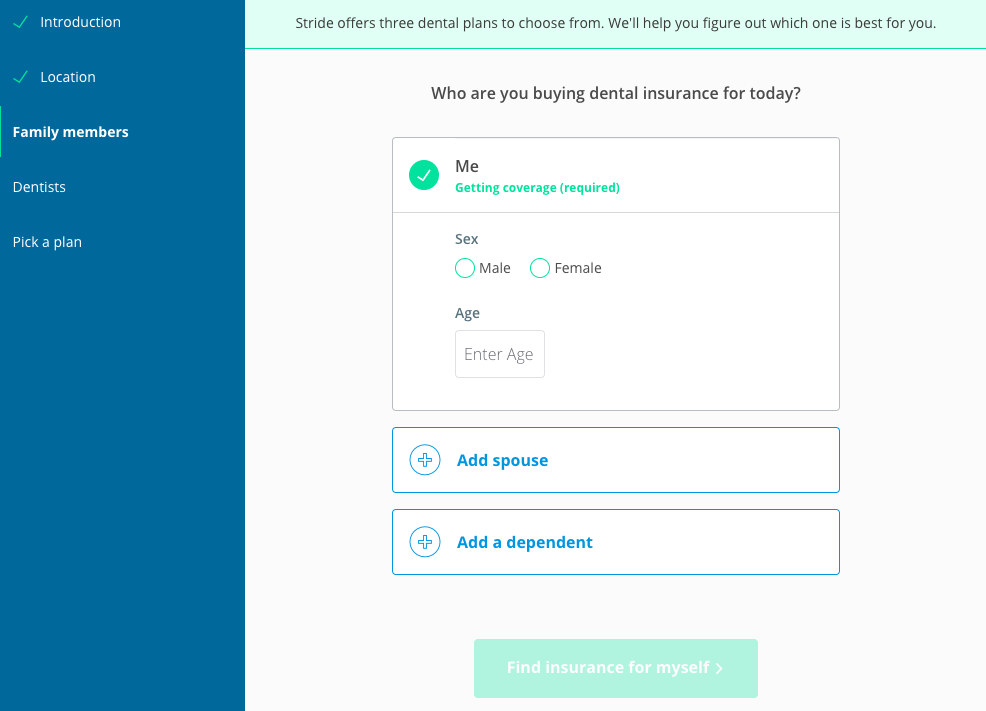 This will pull up the plan options in your area. Find the plan you like and select enroll.
Upon receiving your new application, Renaissance will update your existing account to reflect your new plan option!