Here are the instructions to update your address and/or household size on your health insurance plan! Note, address and/or family size changes may impact the pricing and availability of your plan. Be sure to complete all steps of this process to ensure your change is enacted and fully updated!
For Stride members living in a Healthcare.gov state: Alabama, Alaska, Arizona, Florida, Georgia, Indiana, Kansas, Louisiana, Mississippi, Missouri, Montana, Nebraska, New Hampshire, North Carolina, North Dakota, Ohio, Oklahoma, South Carolina, South Dakota, Tennessee, Texas, Utah, Virginia Wisconsin, and Wyoming.
Please follow the below instructions to make changes to your health insurance application.
First, log into your Stride account here through the

Stride dashboard

Click on your health insurance card under "My Benefits"

Select the "Learn more" link under the "Manage Your Plan and Application" section

Tap on the blue "Update my application" button under the following text:

"By updating your application with Healthcare.gov you might be eligible for more subsidies or qualified to replace your existing plan with a new one. Updating your application is easy, it takes about 10 minutes. Here are some of the most common updates:

Income changes, making you newly eligible (or ineligible) for subsidies
Marital status changes
Adding a new family member, like a newborn
New address
Gain of status as a Native American Indian"
3. For family size changes, click through to the "Who is applying for health coverage?" screen and click on the "Add a person who needs coverage" button. You'll be required to resubmit the full application and answer various questions about your new additions such as SSN, income (if relevant), date of birth, etc. Have that information on hand!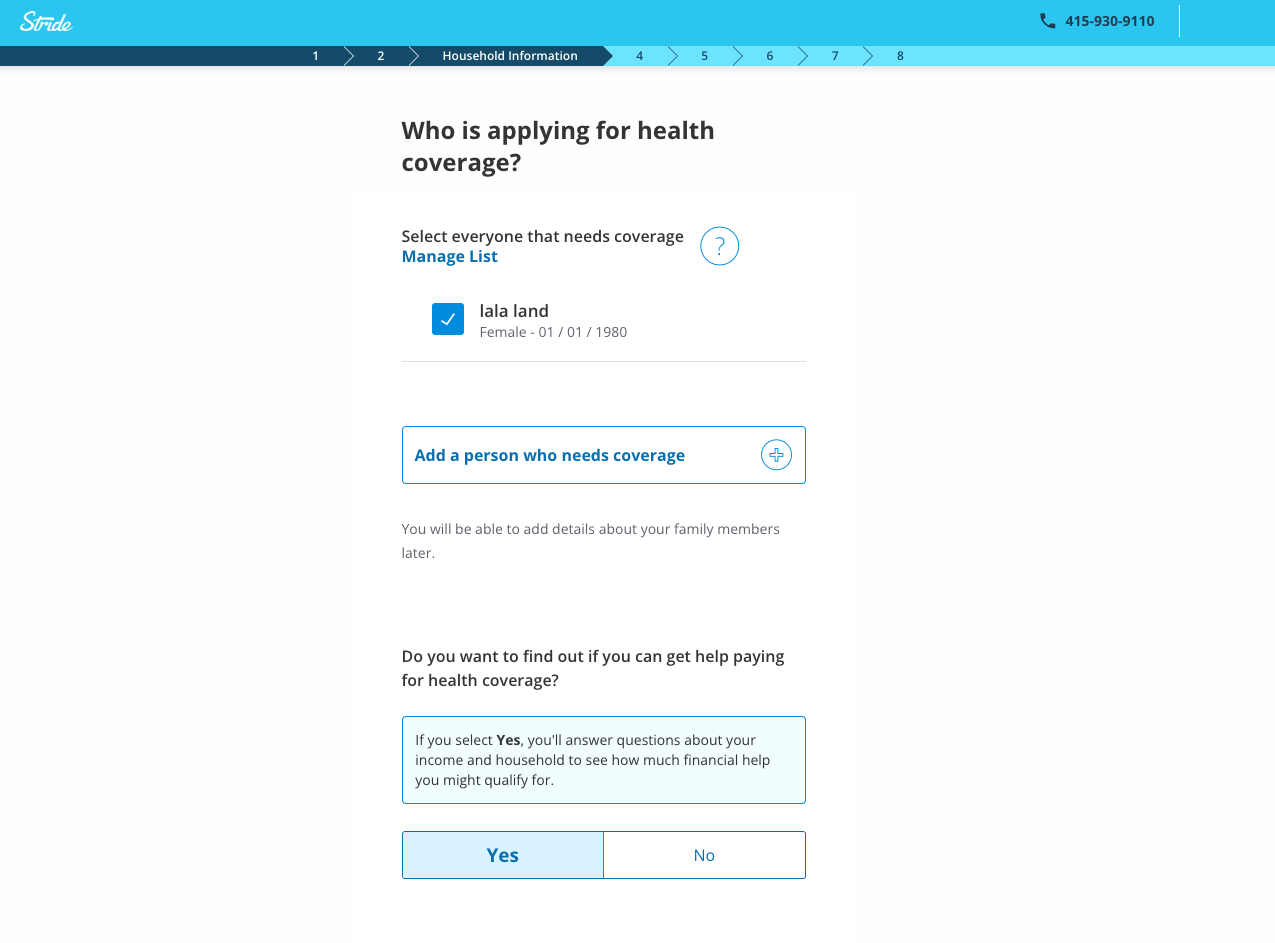 4. For address changes, click through to the home address page, submit your new address, and then continue to verify the rest of the information on your application.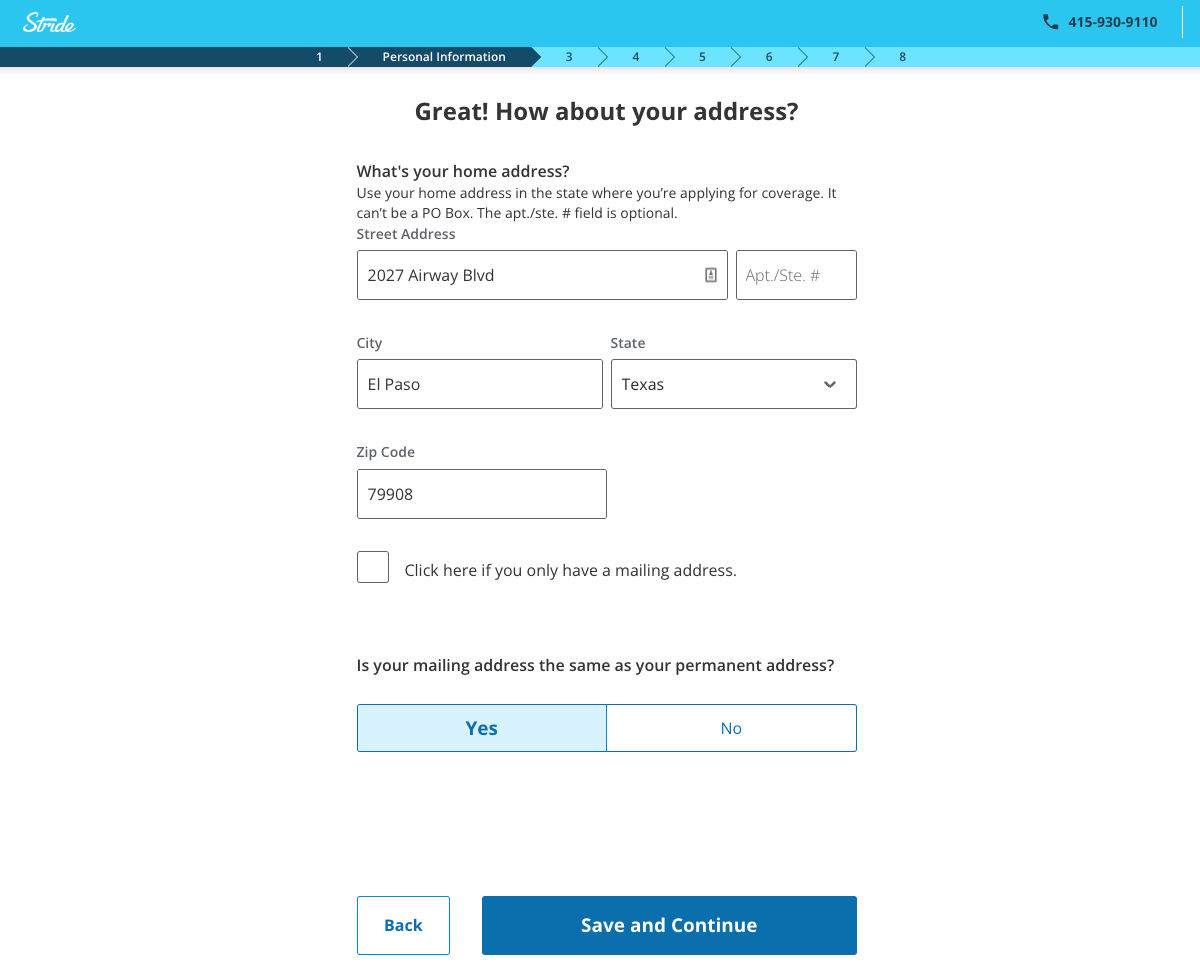 5. Continue clicking through the application all the way to "Summary"
6. If everything looks good, click to Eligibility Attestation
7. Eligibility results: Next you will see your new plan price and eligibility based on your newly entered income!
8. If everything looks good, click to the next page and e-sign to finalize your new plan price!
Did you sign up for your plan through Healthcare.gov? 1) Log in to your healthcare.gov account and then 2) "Report a change" by following the screen-by-screen directions here.
Or call Healthcare.gov at (800) 318-2596 and request to "report a change" yourself. Once the representative there verifies your identity, they'll be able to help you report a change over the phone.
For folks in California
You can simply head to your Stride Dashboard and select "View plan info" and then "Change Plan." From there you can select which updates you'd like to make and our member experience team will reach out to you to collect more information. Then we will report the change to Covered California on your behalf!
You can also call Covered California directly at (800) 300-1506 and a representative there can help process any updates over the phone.
Please keep in mind that most updates need to be made by the 15th of the month in order to go into effect the first of the following month. If you haven't heard back from our team within our regular business hours, we recommend that you reach out to Covered California directly.
If you live in a state with its own health insurance exchange:
If you live in a state with its own health insurance exchange, you will want to log into your exchange account and "report a change."
If you have an off-exchange health plan
You'll need to contact your health insurance company directly to report the change!