If you're applying for health insurance in most states, you will be able to pay your first month's premium via your Stride dashboard.
If you're applying in CA, NJ, NV, PA, or WA? Skip to the next section below for instructions!
1. Go to your dashboard and click to open your plan card: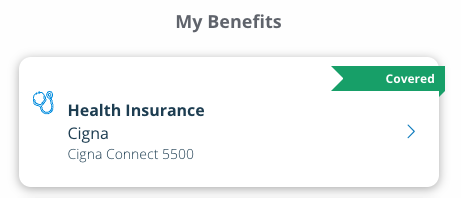 2. Select the red "Make first payment" button:

3. Follow the instructions on your insurance carrier's website to submit your payment information.
4. If you run into any errors or issues with the payment link on your dashboard such as "Payment link has timed out," try refreshing the page and clicking the payment link one more time.
5. If you continue to see "timed out" or experience any other error message when using the payment link, you'll want to submit your payment directly with your insurance company.
Paying your premium in California
If you submitted a plan in California, you provided your payment information at the last step of the application. Once you submit your e-signature, we submit your application and payment information to Covered California and your insurance carrier!
The next step is to wait for confirmation from Stride that your payment has gone through and watch for the payment withdrawal from your account.
Check your email inbox for payment information from Stride.
When you submit your health insurance application, we immediately send you a custom email with information about your new insurance company and any next steps.
In some cases, Stride may not be able to submit your payment due to circumstances out of our control. In this case, we will email you with instructions for submitting your payment directly through your insurance carrier!
If Stride did not make a payment to your insurance company on your behalf, you need to pay online or over the phone.
If we don't have your carrier's information, you can find their customer service contact information online on your carrier's website!
Paying your premium in New Jersey, Pennsylvania, Nevada, and Washington
In NJ, PA, NV, and WA you will need to submit your payment directly to your new insurance carrier. After you submit your e-signature for your application, Stride will instantly send you an email with instructions for the next steps.
Set up automatic payments so you don't lose your coverage!
Contact your insurance company to set up automatic monthly premium payments. If you miss payments for over 60 days, your insurance company can terminate your coverage.
If you have not set up recurring payments with your insurance company, give them a call or log in to your carrier member portal.
Will Stride charge me?
Stride will never, ever charge you directly. We will either send your payment information along to your insurance company so they can withdraw payment or you will need to do so yourself.