The Stride app uses a third-party bank integration provider called Plaid to facilitate our bank integrations. You can learn more here: What is Plaid?
If you don't see your bank or credit card company listed when you type it in the "Select your Institution" search field, there are several reasons why you may not see them on Plaid's list! Scroll down for more information.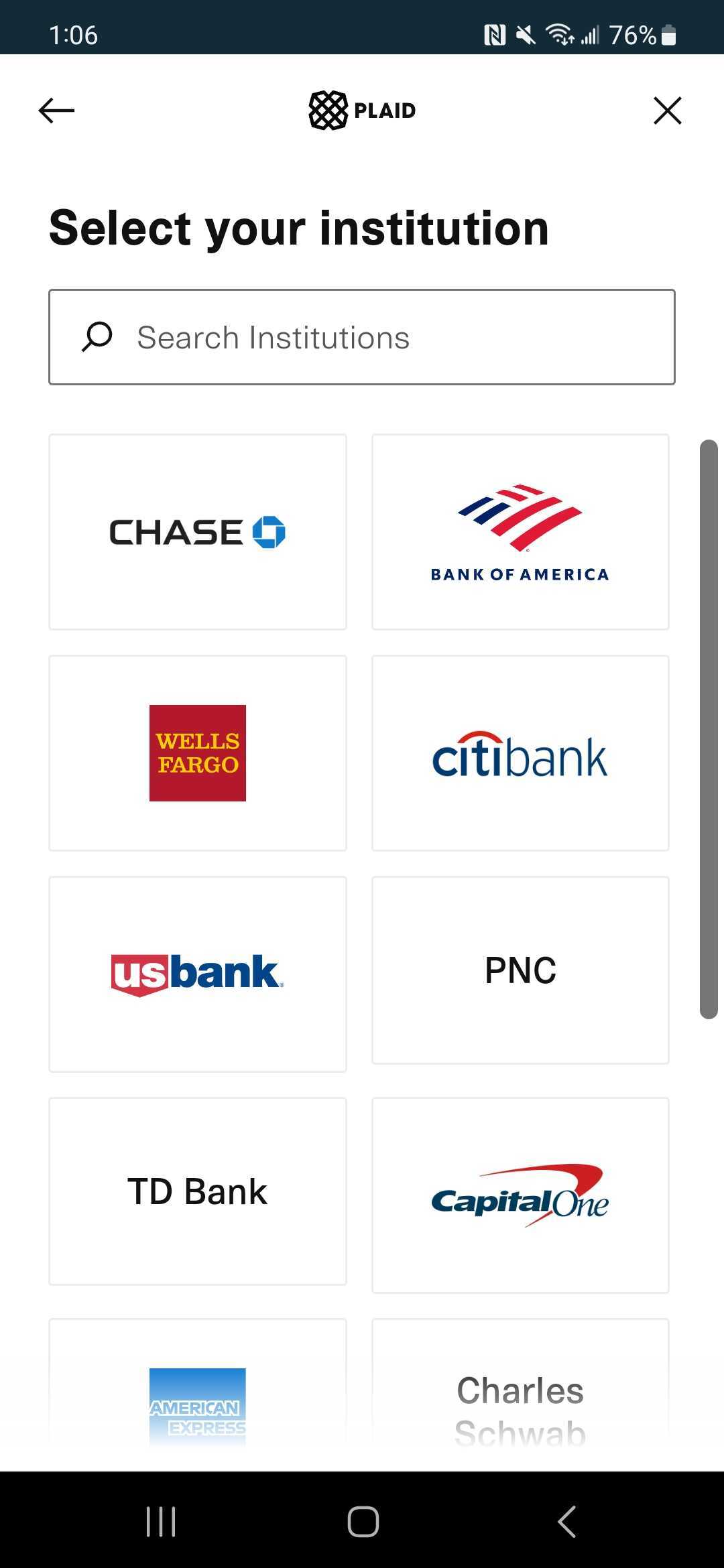 Plaid doesn't support your bank or credit card company (or "financial institution"): According to Plaid, their "network of supported financial institutions is vast and growing"—But they haven't integrated with everyone yet!
Plaid may be unable to reliably connect or access data and has removed a financial institution from its search flow, which could be a temporary or permanent block: This can be due to bank server reliability or that a major change has occurred and requires modifications to Plaid's processes—This could be anywhere from online banking updates to fundamental upgrades to backend security processes. Sometimes an institution can simply make the decision to block third parties from accessing financial data and then it can take time for Plaid to work with them on what the institution may need or want from Plaid to initiate the integration again.
We do apologize for the inconvenience and understand the frustration when your financial institution isn't supported. You can still add your work-related expenses into the app manually instead, using the green "+" button on your home screen (and then tapping the "Add expense" button).