New to Stride Drive? Welcome! We'd love to help you get started with using the app, so you can start putting money back in your pocket as soon as possible.
Here are a few key app features to look out for as you start exploring the app!
Using an Android phone? Your screen may look a bit different! Don't worry, all of the information in this article still stands. 
You'll start on the Tax Savings screen
When you open your app, you'll immediately see a "Tax Savings" screen. This screen has contains all of your deduction data, as well as the big green "+" button that starts your drives and records your expenses. Most of your app activity will take place on this screen!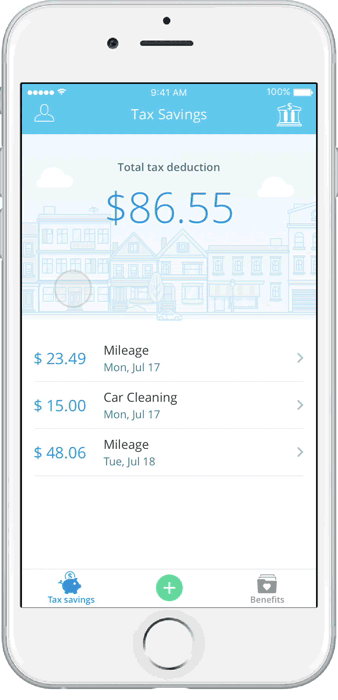 Track miles and add expenses
You can record both your mileage and your expenses with the same button! Look for the big green "+" button on your "Tax Savings" screen.
To start tracking your miles: Click the green button, and then "Record a drive." Finish your drive, and then click "Stop & Save."

Tip: If you'd like to read more about which miles to record, you can click here for rideshare mileage rules, and here for general self-employed mileage rules.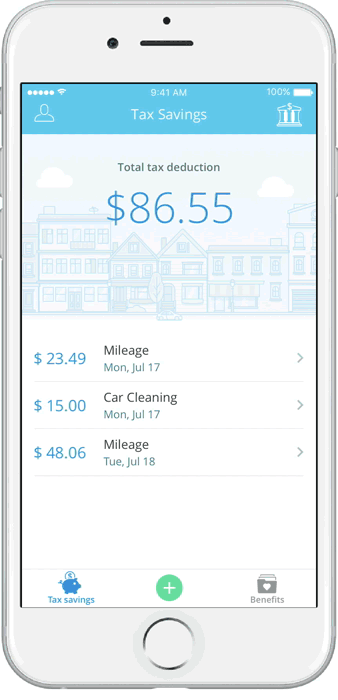 To add in your deductible expenses: Click the green button, and then "Add an expense."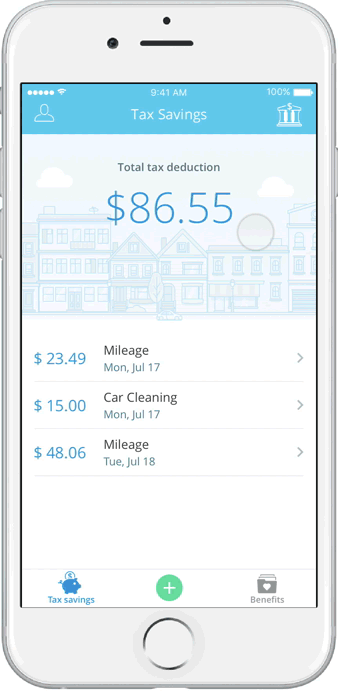 Manage your account via your menu
You can access all of your account features in the menu of your app.  Just click the three lines on the top lefthand corner of your screen to open your menu! Here's what you'll find in your menu:
-Export your tax reports
-Enter your settings page
-Share the app
-Add in any miles that you forgot to track
-Contact Stride Drive support!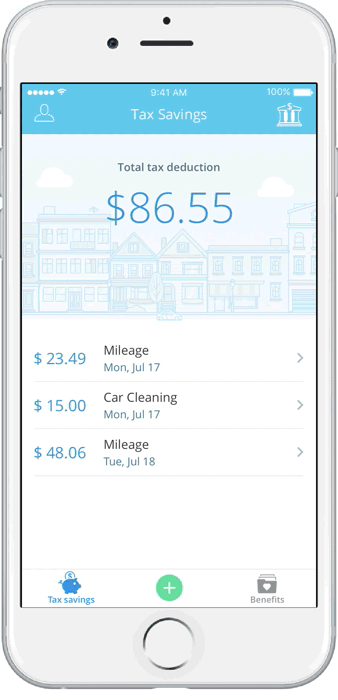 Link your bank account
Adding your bank account to your account allows you to pick and choose which of your bank transactions are deductible business expenses!
To get started, click the bank icon on the top righthand corner of your screen. You'll be prompted to choose your bank and log in.
Looking for your Benefits tab?
It's on the way! You'll soon be able to manage your insurance information, right from your app.
Questions? Suggestions? Please don't hesitate to reach out to me via email at drive@stridehealth.com. I'd be happy to talk through some of these changes!